On my last visit to my LYS,
Wooly Wonders
, I was offered a knitting challenge which requires me to choose inspiration from nature (plants, landscapes-no people or animals) to design a scarf.  Perfect!  I have yet to design my own knit, so a scarf is a great place to start.  I have also been yearning for a luxurious new scarf and have continually scoffed at all of the beautiful ones being sold in stores, proclaiming, "I can
make
 that
myself!"
Just a side note on some coveted scarves:
Carrie Bradshaw's cabled Chanel scarf in Sex and the City the Movie
Free People's Druki Pom Pom Scarf in Berry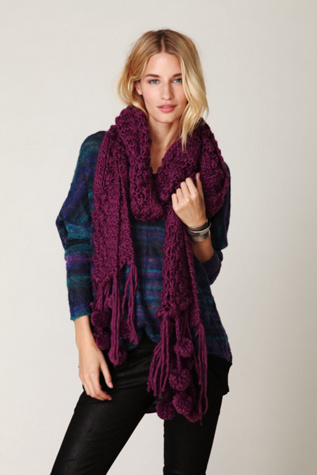 And yes, I most certainly could make those myself, but that is for a different day.  Now, I need to use nature to inspire me, not Chanel.  🙂 
So, I'm thinking tree bark…                                                                                                  
Tree bark reminds me of these twisted train tracks.
  Stay tuned, and feel free to send your ideas!